Boston, Massachusetts Big Dig
Boston's Central Artery/Tunnel, surely the world's largest urban infrastructure project, would have been a challenge anywhere. The Boston location guaranteed that deep soft clay throughout its path would add some unique geotechnical complications, one being that the entire new infrastructure itself would need deep support.
Founded in Boston in 1913 as a deep foundation specialist, long before infrastructure became a buzzword, New England Foundation Co. was well positioned to serve. But it would face unprecedented national and international competition, as the world community of under-ground specialty contractors was attracted to Boston's mega project.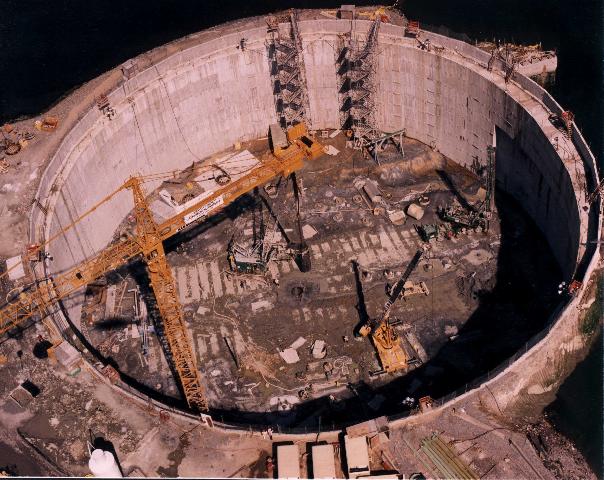 Dwarfed by the giant 250ft. diameter x 80 ft. deep cofferdam, two NEFCO rigs install 5 ft.diameter caissons, socketed up to 30 ft. in rock, for CA/T Vent Bldg. #6.